University Races
The University races date back to as early as the 80s when University students would gather on the ring road for a showdown of the fittest. People always looked forward to the event. There must be something special about running around the University Ring Road!
Fast-forward 30 years or so and we can proudly say the races have come a long way. The 8th edition will be held on the 10th March 2019 and we are confident that it will once again be a record-breaker. With the BRND WGN crew on board for the fourth year running, more prizes, non-stop entertainment and vamped-up goody bags.
Join us on the 10th March 2019 for our 8th edition!
We definitely have some surprises up our sleeve. STAY TUNED…
The race is simple, we might fall but we get up again and have more fun. I also like that we run in costume, it's extra fun.
Participants as well as event organisers helped to create a lively atmosphere which provided the ideal setting for the race. The route, mostly set on tarmac was interesting and the event in general is one which attracts all members of the family. It's a great way to get kids to take up running especially due to the numerous forms of entertainment e.g. Bouncy castles.
An event organised to the last detail. We took part in the corporate relay with two different teams. We used this event as a team building event. We trained together and managed to secure second place. An experience which will not be forgotten and a must do for next year. The positive vibe during the event is definitely not one to be missed.
The University Ring Road Races is a great family friendly event. It caters for all ages and abilities, and the professional organisation makes you want to come back again year after year. The Malta Youth Triathlon Academy (MYTA) has for this reason made it an annual event in its calendar of events. The 2km race and the 800m race serve as a bench mark for our young athletes to gauge their improvements.  This is an event which MYTA recommends for all running clubs, especially those with a youth programme at heart
The Ring Road races offer us an opportunity to spend a morning with colleagues and friends in an atmosphere of fun and excitement. The events are varied and cater for all levels and abilities, allowing everyone to participate at their individual level and no one feeling 'left out'. It is especially nice that not only the top athletes are rewarded but even participants from different categories. Besides enjoying the physical challenge, we have always found time to make new friends and also to meet old friends and colleagues in a context other than the usual work environment. In our faculty,  "The Races" have become a highlight in our academic calendar. 
The University Ring Road Races event was a very well organised activity which catered for everyone! The cheerful atmosphere and entertainment present lit up the university track, creating the perfect environment where everyone can get the chance to meet new people! Everyone felt included, irrespective of their ability and age, as everyone supported each other! It's a definite must!
RUN – WALK – RELAY (or crawl if you have to)
Join us at the University Athletics Track for a jam-packed morning of fun.
5km Race/Walk – 2km Race/Walk – 5km Relay – 800m Children's Fun Run
Half the proceeds will be donated to Hospice Malta.
Medal and goody bag for all participants
Event sponsors
Kudos to our friends for supporting the cause!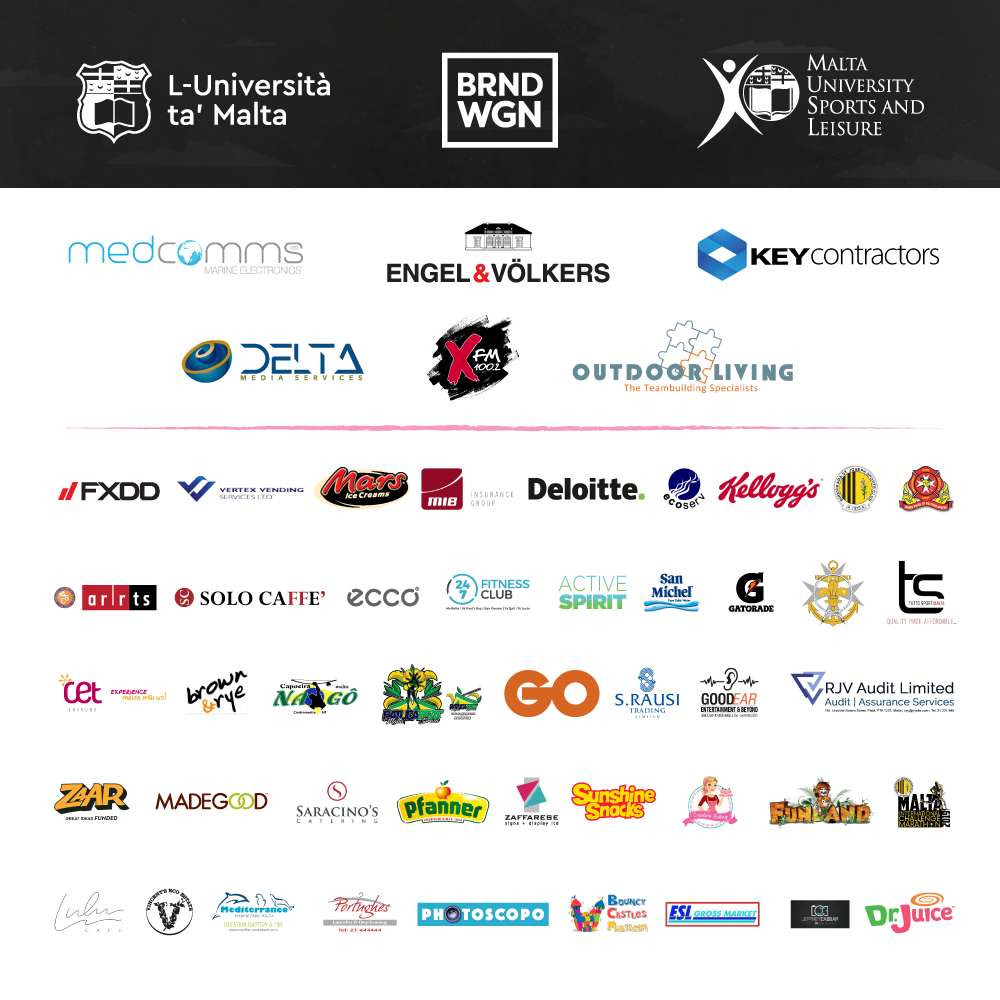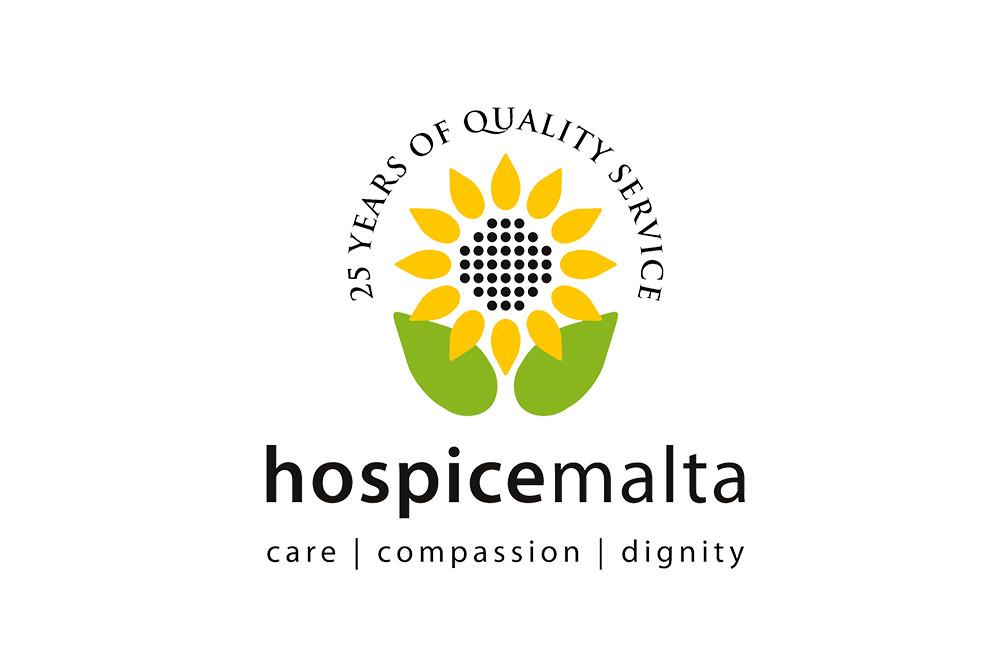 Helping Hospice Malta
Each year, half the proceeds from the University Ring Road Races are being donated to Hospice Malta, so by taking part you, too, will make a difference in the lives of the hundreds of patients and their families supported each year.
Hospice Malta is a voluntary not-for-profit organization today caring for over 1000 patients and their families. Services are offered free of charge to patients suffering from cancer, motor neuron disease and end life respiratory, cardiac and renal disease. Hospice Malta relies on the generosity of the Maltese public to ensure the continuation of their services in Malta and Gozo.
Meet Murphy
"Always up for a challenge in his pink morph suit, he is the ideal individual, who can solve any issue – a Mr. Fixit you could say."
f you are in some way involved in the local running scene then by now you have no doubt bumped into the Mysterious Murphy, dressed from Head to Toe in Pink.
Over the past 3 years, Murphy has run the Malta Half Marathon to help raise funds for Hospice Malta.
Last year he also ran a full marathon in Budapest – just to give you an idea that's over 3 hours of running dressed from head to toe in pink!
In 2018 we were able to raise our biggest amount yet for this worthy cause – a whopping €4500!
We are extremely grateful to all those who supported this worthy cause.
As always we are looking to reach new heights with each edition. We hope that you will all continue to support us.
This year he's taking things one step further as he hopes to raise his biggest amount yet. Murphy will be taking on the 'Eurosport Trail Running League' being organised by Agones Sports Club – that's 4 races being held over different dates between January and April all being held off road. And in case you wondered – yes he'll be wearing his pink morph suit!
There is just no stopping our favourite guy in pink!